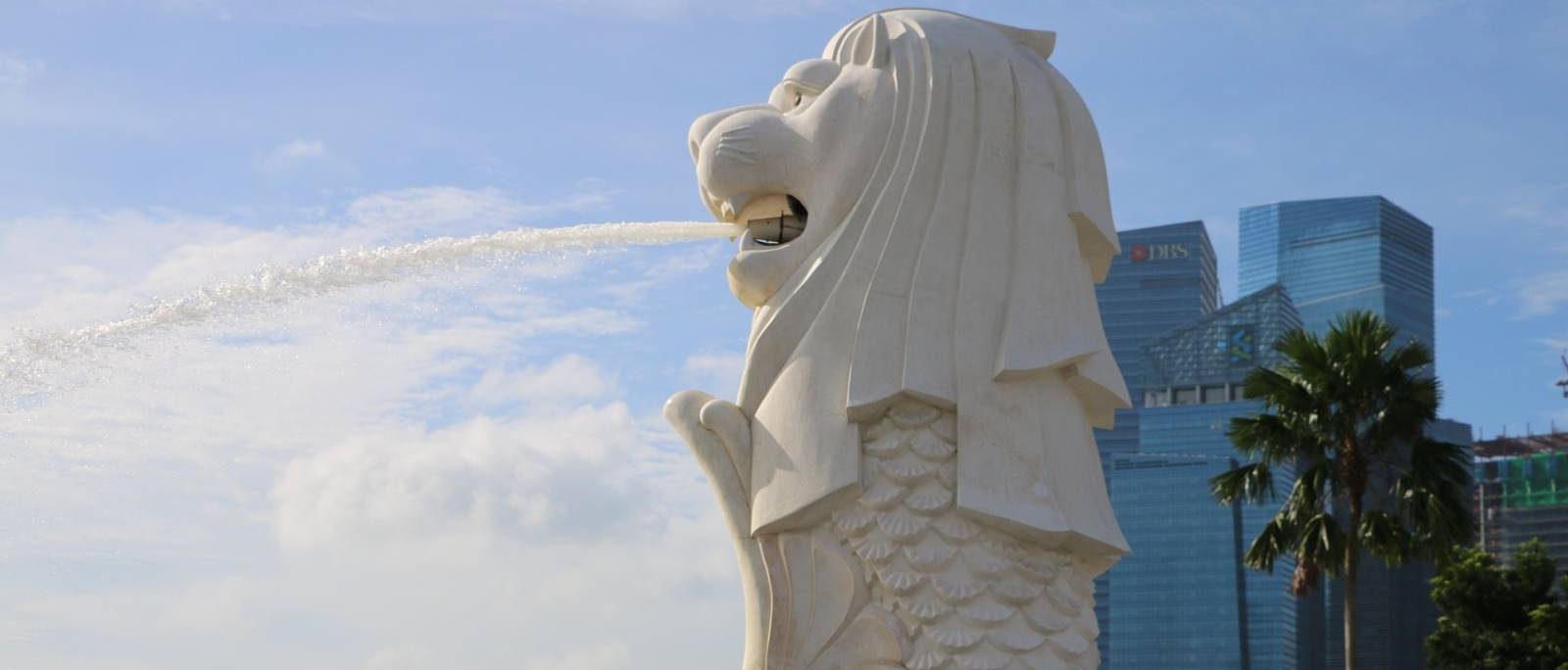 Quality of Education + Close to India + Quality of Life + Safe Country + Reasonable Fee as compared to many Countries
Singapore offers a multi-cultural and sophisticated environment to foreign students like no other country. Country's consummate reputation for quality education has encouraged several of the world's top institutions to set up campuses in Singapore and is also considered as a 'Global School House' in itself. Areas like Little India, Dhobi Ghautetc will make you fell 'at home' with its majority Indian population. Let's take a brief look at the practical advantages of studying in Singapore
Proximity to India: Singapore is well connected internally and internationally, most importantly close to India as compared to other preferred destinations for studying abroad. It is a hardly 4-5 hours flight from India making room for students to visit during breaks
Affordable and Quality Education:As compared to the education cost in many other popular destinations, Singapore provides high quality education at a very reasonable cost. Singapore further promises comprehensive options to students in terms of courses based on their qualification.
Singapore is a premier knowledge hub and is intellectually enriching. It has a class of its own and everyone knows about it. Thus, something that students and parents may not be aware of is that you can check if the Institution has the certifications of 'Singapore Quality Class (SQC)' for Private Education Organizations (PEO) and 'Case Trust' for Education.
In simple terms, the above are quality marks and serve as industry standards in Singapore. The government of Singapore is very responsible and has proper mechanisms in place. This is what we believe and generally recommend only those (private) Institutions who have these quality marks. More about SQC-PEO and Case Trust can be read (in brief) at the end of this page.
Combination of East and West (degree): You can obtain a recognized foreign University degree (from US, UK, Singapore & more) in Singapore at both – undergraduate and postgraduate level. Interestingly, these degrees in most cases will be cheaper as compared to studying the same in the respective Countries.
Safety: Everyone in India knows that Singapore is extremely safe. To add, Indians form a major part of the total population, 'Malay' and 'Tamil' is one of the national languages. Oh yes, you will find one odd relative living in Singapore rather easily
Cost (reasonably priced): Both – course fees and living costs are relatively cheaper as compared to Western Countries (net savings folks). Remember, quality is superlative. Well, even flight tickets are cheap comparatively
Secure and conducive environment to study: Singapore is a vivid example of a secure environment with people from various ethnicities, backgrounds, culture that live together peacefully. For the safety and security of students, the government of Singapore has a non-tolerance policy towards drug abuse and ragging in campus.
Active & Vibrant Lifestyle: Singapore is an extremely energetic and lively place where restaurants, shops and other attractions are open 24*7. It is known for its shopping as well as a comfortable standard of living.
No language Barrier: More than 80 % of the population in Singapore speaks in English, making it convenient for foreign students to communicate and interact with the local population.
Climate: Tropical. You definitely will not feel very cold in Singapore
Employment:
In app. 862 sq. kms. (size of Singapore), there are 7000+ MNCs. Does this information help?
Besides, Institutions have their Career Service Units (CSUs) to help find the right job
There are about 86,000 foreign students enrolled in Singapore at various public universities and private institutions, including offshore campuses of well-known Colleges from the US and Europe. Indian students joining Institutions in Singapore is increasing at 26% per year
Singapore is really the business hub of Asia – you should find jobs (that's what we think, but you must study hard)
Visa:Do not worry. The visa process will take four weeks and the process is very simple. In fact, Singapore Institutions also apply for your visa making it all the more easy. Chances of getting a visa to study in Singapore are very high and you need not get tensed about attending rigorous interviews
Intakes:Well, this is really a big benefit. Many Institutions have as many as four course start dates which literally means you can start your studies anytime in Singapore
More:
If you have studied your degree in India in English medium and can get a documented proof of the same from your Institution, many Institutions DO NOT even need you to give any English language tests like IELTS / TOEFL and such others for admissions. Hurray!
The Government of Singapore spends a huge amount on education and it is among one of the top priorities of the government
The low tax policy in Singapore is one of the factors that have been drawing immigrants since a few decades
The standard of living in Singapore is high with 'multiculturalism' presenting a learning curve, which students will really appreciate
Did you know that IIT and IIM Alumni Associations exist in Singapore? In addition, linguistic-based groupings like the Bengali Association, the Punjabi Association and many others offer their help. These groups organize regular events focusing on professional networking as well as family based events
Few IVY League Universities (USA), SP Jain (Mumbai), several European and Singaporean Institutions like INSEAD (France), Heriot-Watt University (UK), UWIC (UK), Curtin University of Technology (Aus), James Cook University (Aus) and many more have set-up their campuses in Singapore or have collaborated with Institutions in Singapore
SQC-PEO recognizes PEOs that have attained a commendable level of performance in their journey to business excellence and to assist them to reach world-class standards of business excellence.
Case Trust: A PEO that achieves CaseTrust for Education is certified as an organization that possesses the foundation for good quality student welfare/protection practices and standards. Such Institutions have clear fee policies, well trained personnel and such other mechanisms in place. Simply, this will give Indian students and their parents the added assurance that PEOs will offer highest possible standards of academic, organizational and student protection and welfare practices.
Singapore Admission Counseling
In case you're confused about your studies in Singapore, we can help you solve the problem. Once we meet you, and your parents or spouse, we ask you questions to get a clearer idea of your preferences, restrictions, and goals. This will allow us to make a range of suggestions with regard to locations and universities. With more discussions we'll help you pick between them and narrow it down to the right selection of safe, moderate and ambitions options. We will make your process of studying in Singapore hassle-free.
Wall of Fame
We are proud that we could help our students get into some of the top universities in
Our Credentials
a few things, a little bragging
70%
Over 70% students secure some scholarship / funding
15+
15+ years of experience in placing students worldwide